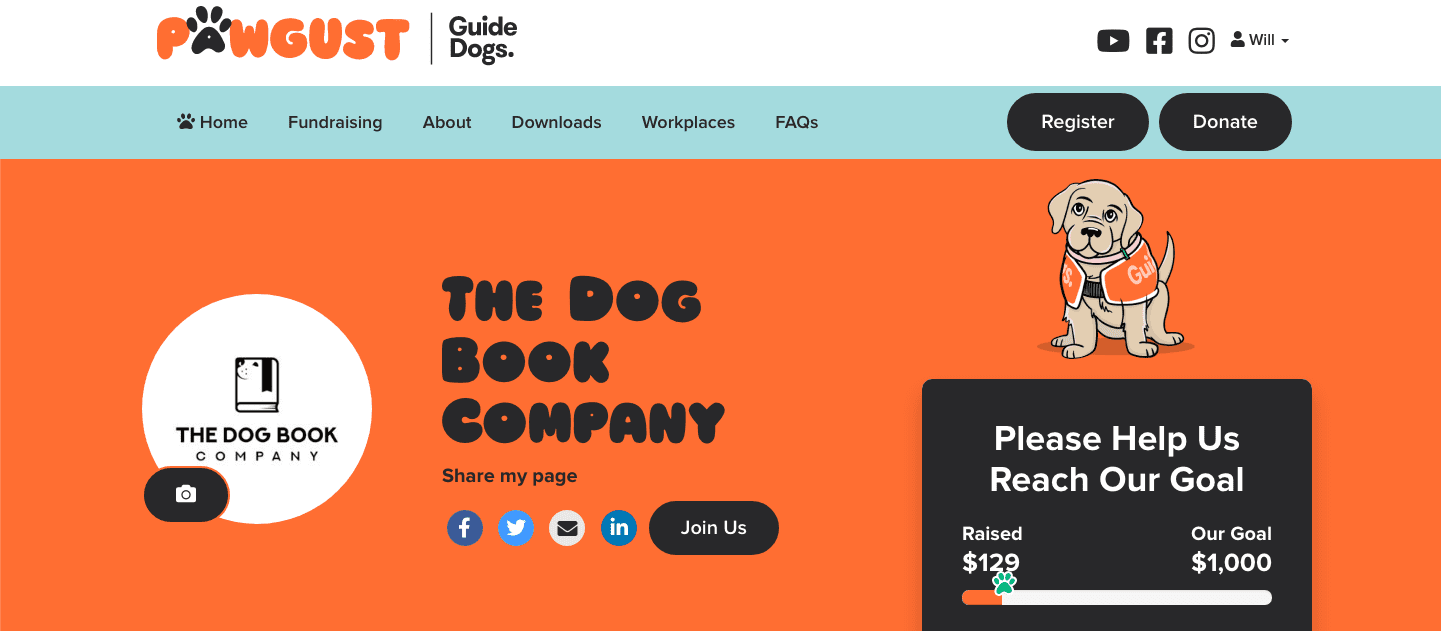 I've gone barking mad and I'm taking part in the PAWGUST challenge to raise funds for Guide Dogs Australia.
Every day in August my dog Frankie and I will be braving the cold (here in Australia) and walking for 60 minutes – rain, hail, or shine!
Did you know it costs in excess of $50,000 to breed, raise and train just ONE Guide Dog?! And with thousands of dogs being trained each year, every dollar counts.
I've set up The Dog Book Company team to tackle this challenge head-on. If you want to participate, please donate to our PAWGUST page, or get involved in the challenge yourself. You can even join our team!! Every bit of help counts.
I'll be sharing daily stories on Instagram and Facebook to track our walks and a weekly update on this blog.
Wish me luck!