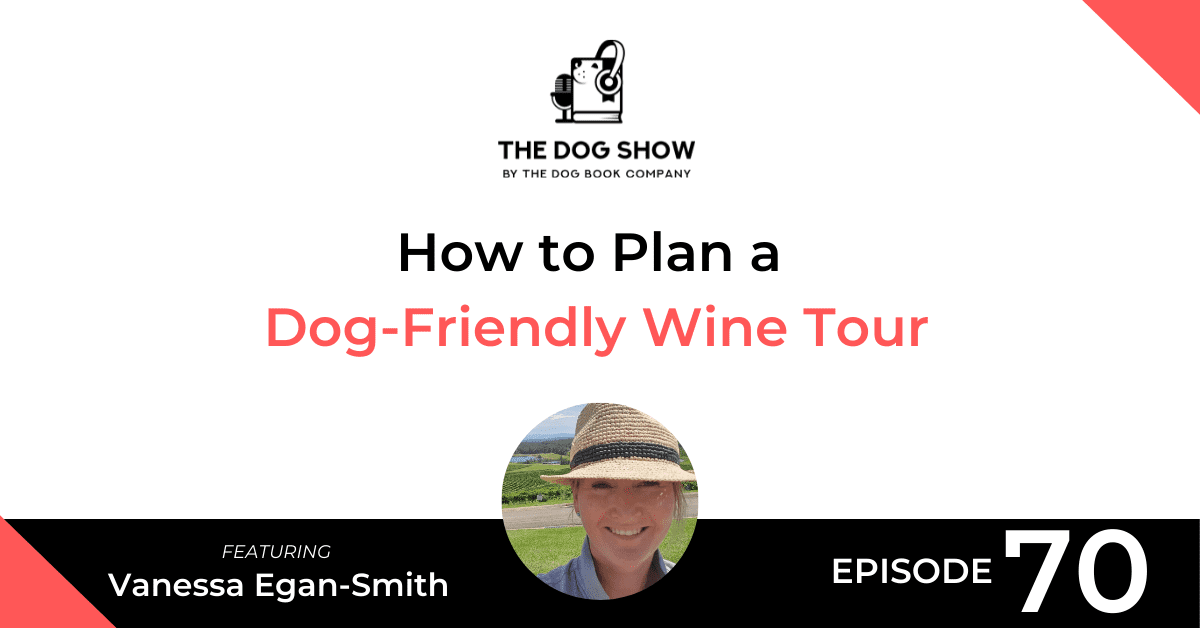 Want to go on a dog-friendly wine tour?
In this episode of The Dog Show, featuring Vanessa Egan-Smith,we discuss the ins and outs of planning a dog-friendly wine tour.
Topics covered:
How do you plan a dog-friendly wine tour? What's involved?
Do wineries offer treats and specials for dogs? What are some examples?
Do you have any funny stories from your dog-friendly wine tours?
Vanessa is the Owner and Operator of Grape to Glass Boutique Wine Tours. Grape to Glass is a family-run business that hosts wine tours in the Hunter Valley region of New South Wales. Its tours are 100% pet-friendly, can be customized for specific requirements, and are five-star rated on TripAdvisor.
Find out more about Grape to Glass here:
Listen
---
Watch
---
From Our Store