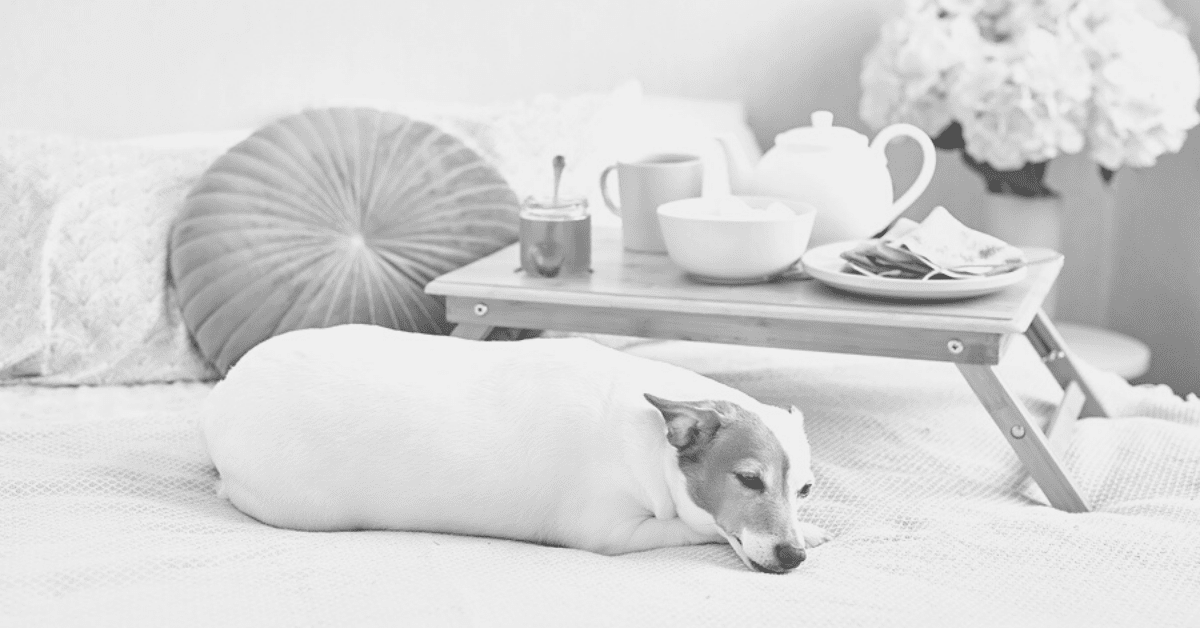 Are you always looking for new ways to spoil your dog?
You've come to the right place…
The unconditional love of a dog is unrivaled. It doesn't matter how bad your day has been or how long you've left them at home by themselves, they'll be excited to see you.
Desperate to spend every moment by your side – hoping you'll lean down and rub their belly or give them a smooch on the face every once and awhile.
If you're anything like me, you feel compelled to give some of that unconditional love back by spoiling your dog. But beyond throwing a squeaky octopus around the house or going to the dog park, how else can you spoil your best friend?
Here are 33 ideas to spoil your dog – from simple pleasures to extravagant adventures!
---
---
---
Simple Pleasures
You don't have to spend a lot of money on your dog to spoil them. You can show tenderness and affection with small, everyday actions that won't cost a dime. Here are just a few examples!
Give them…
A kiss
A back massage
100 nicknames
Let them…
Chew for a while
Groom themselves
Lay on you
Product recommendation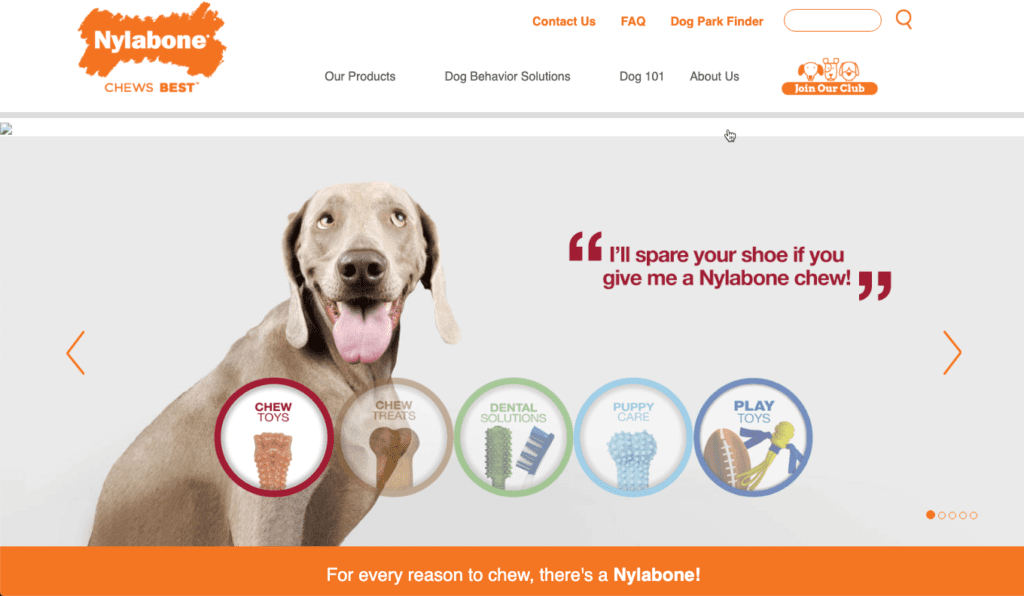 For a long distracting chew, it's hard to beat the Nylabone range of flavoured dog chews. From textured rings, dental Dino's, and large power chew bones – Nylabone has something for every dog!
Adventures
Adventuring is a surefire way to make your doggie happy. If you're ready to see the world and moisturise some fire hydrants, here are just a few ideas to get started!
Take them…
For a hike
On a doggie date
On a picnic
Or, let them…
Roll around in the mud
Off the leash
Product recommendation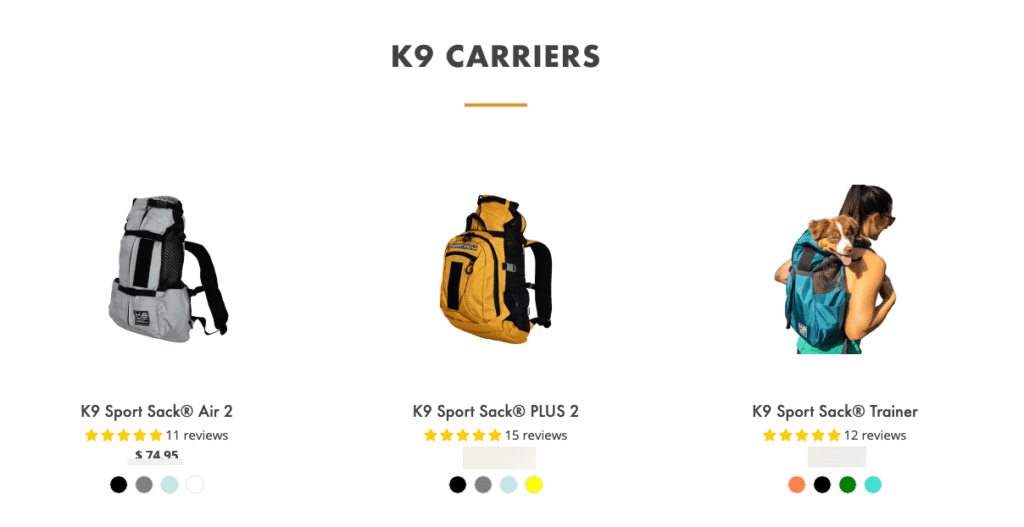 Want to go on a doggie adventure with your pup? The K9 Sport Sack is the perfect companion, especially if you have a smaller dog who can't last long on hikes or walks.
Accessories
Your dog can live in the utmost comfort when you get them the right accessories. From their morning naps to evening walks, you can make sure they never miss out on anything. That's what true pampering looks like!
Buy them a…
At-home dog camera and treat dispenser
Dog fitness tracker
A new piece of dog decor for your home (this one's really for you!)
Product recommendation
I can't go past the Furbo dog camera when it comes to accessories. Not only can you see what your pup is doing, but you can also toss treats and talk to your dog through Furbo so they don't feel alone while you're out and about. Here's a photo of our dog Frankie caught on camera while we were at work one day: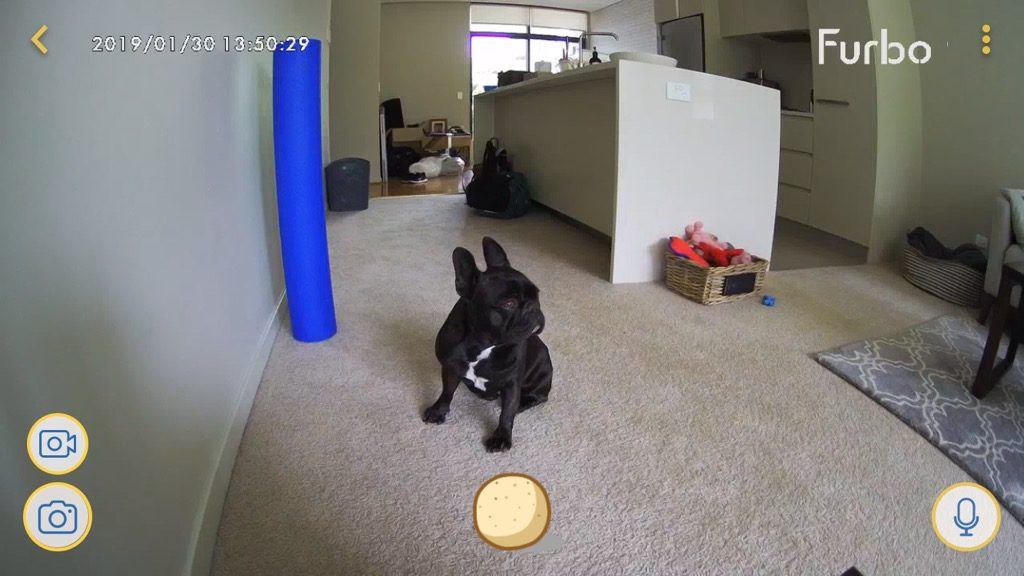 Food
From gourmet meals to finger-licking treats, indulging your dog's taste buds has never been easier. All that it takes is a little creative thinking. It's time to make your dog drool!
Give them a…
Home-made doggie treat
License to mop up your food spills
Daily dental chew
A lick of your ice cream
Product recommendation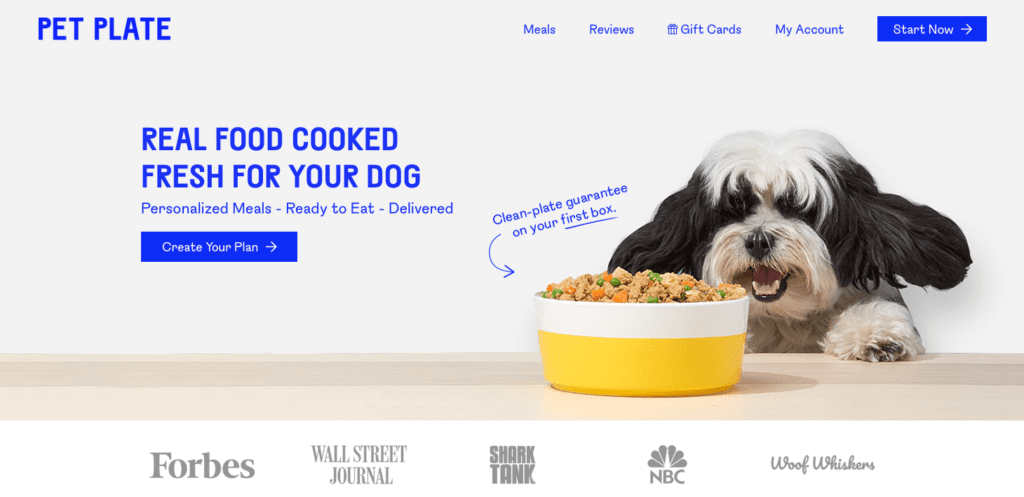 If you're looking for a way to spoil your dog while keeping them healthy and energetic, too, you might like to consider a meal delivery service. For US-based readers, PetPlate is a great option. PetPlate is a meal delivery service that offers vet-designed, human-grade meals with real ingredients. All of their freshly-cooked meals are made with USDA-certified meats and fresh produce.
Training
You don't have to be a drill sergeant to train your dog. You can have a great time with big bellyfuls of furry cuteness as they sit and rollover on the kitchen floor. You can also try some of these suggestions.
Teach them to…
Shake your hand
Kiss on command
Give you a hug
Product recommendation
For the best dog training products, I recommend checking out Robert Cabral's recommendations on Amazon. Robert is one of the world's leading dog behavior specialists and has helped train hundreds of dogs all over the world.
Games
Games are one of the best ways to spend time with your dog. The physical activity will keep them fit and healthy, and the hours that you spend together will strengthen your bond.
The possibilities are endless. The fields are open. Grab a toy and get to playing!
Play…
Fetch
Frisbee
Hide and seek
Or…
Stuff treats in a toy
Create a dog playground in your backyard
Product recommendation
The Hyper Pet Flippy Flopper Dog Frisbee is a unique toy your dog will love to chase, catch, and return. It's durable, which is great for those big chewers, lightweight, and floats in water.
Grooming
Not every dog likes the process of grooming – mind you, some lap up the attention! The trick is to make it a luxurious experience with lots of praise and reward.
Give them a…
Spa day
Professional grooming experience
Product recommendation
There are so many different grooming products out there, it depends on your dog breed and what you're looking for. Amazon has a great selection of brushes, clippers, grooming tables, and more.
Health
You can spoil your dog by making sure that they never hurt, itch or ache. No matter how you think about it, healthcare for your dog is just as essential as treats and cuddles.
Two health-related ways to spoil your dog…
Get them pet insurance
Go for regular vet check-ups
Product recommendation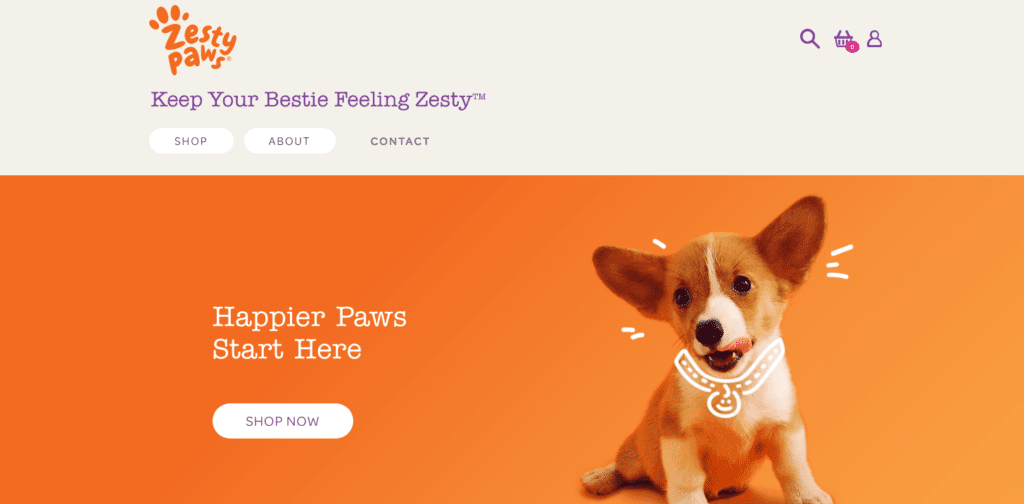 The Zesty Paws range of supplements for dogs is a great immunity booster. They're also good if your dog has issues with allergies, digestion, and other problems.
Bonus Tips to Spoil Your Dog
Spoil them by…
Letting them unwrap dog gifts
Having a portrait painted
Getting them a doggie companion
Time to Spoil Your Dog!
Consider some of these suggestions if you want to spoil your furry little friend. While this isn't an exhaustive list by any means, it should be enough to get you started. The world is full of toys, games, snacks, treats and luxury beds, so don't be shy about exploring the possibilities for your pooch's sake.
---
---
From Our Store