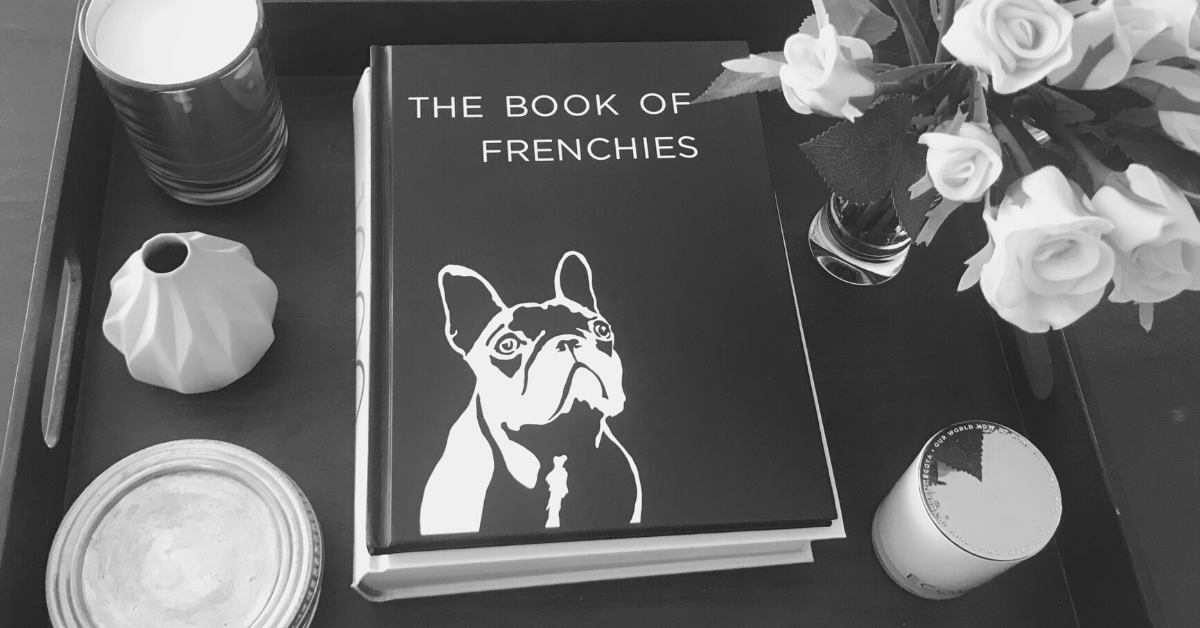 Coffee table books are more than just decorative pieces.
When they're filled with heart, humor, and tongue-lolling smiles, they can also be wonderful tributes to our four-legged friends. The perfect gift for a dog lover.
Here are just a few of the best coffee table books about dogs!
1. The Year of the Dogs
Vincent Musi was a photographer for National Geographic before he decided to turn his lens to a more slobbery subject: dogs.
Traveling across the world, he spent a full year learning the habits and histories of everyday canines, and he compiled their photos, stories, habits, and personality quirks into The Year of the Dogs.
Have you ever heard of an opera-loving Labrador? Would you like to know more about a tooting Bulldog? The Year of the Dogs has more than 100 tales like this, and since they range from hilarious to heartwarming, they should keep you occupied for a good long while.
---
---
2. Canines of New York
It's the city that never sleeps, and it's filled with some really cute dogs!
Canines of New York features more than 500 pooches of all shapes and sizes, and there are names, breeds, photos, stories and quotes from their owners that will make you feel like you've really gotten to know them.
They're posed in front of ordinary taxis and extraordinary brownstones; they're young terriers and old mastiffs. Perfect for folks with a little wanderlust in their soul, Canines of New York will make you want to travel, explore, go on adventures and adopt a million puppies.
---
---
3. Encyclopedia of Dog Breeds
Perfect for trainers, breeders, and owners, the Encyclopedia of Dog Breeds strikes a great balance between beauty and utility.
The photos are gorgeous, but they're also accompanied by valuable data about diets, habits, energy levels, personality traits, and compatibility with children.
You'll learn a lot from this book, but you'll also be able to set it out on a coffee table and let curious guests rifle through it. It'll serve multiple purposes in your household.
---
---
4. The Dogist: Photographic Encounters With 1,000 Dogs
The Dogist lives up to its name by providing a truly staggering amount of dog photos.
Despite its abundance, however, it doesn't skimp on the little touches that make a photobook great. Each pooch has a story to tell, and their personalities shine through everything from outdoor fun to snuggles at home.
Photographer Elias Weiss Friedman has even arranged the photos in easy-to-browse sections like "puppies," "cones of shame" and "dogs in fancy outfits." You can pick up the book at any time and immediately lose yourself in fuzzy fun!
---
---
5. The Book of Frenchies
The Book of Frenchies is a glossy, high-quality coffee table book that's devoted to some of the cutest and quirkiest dogs in the world.
There are more than 100 photos inside, and they depict French Bulldogs of every size, color, and temperament. The book even comes with "Frenchie facts" if you want to learn a little something about the breed!
Everything is tucked beneath a stylish, minimalist hardcover with a French Bulldog silhouette against a black background. If you're looking for an album that offers both style and substance, consider The Book of Frenchies.
---
---
6. I Could Chew on This: And Other Poems by Dogs
I Could Chew on This is a laugh-out-loud exploration of dogs in all of their glory.
It's a quick, skimmable paperback, so it'll be a hit at your next social gathering, but it also has a surprising amount of heart and depth.
Poems like "Can You Smell That?" and "I Dropped the Ball" are followed by "I Lose My Mind When You Leave the House." You'll get a look at the world from your dog's perspective, and that can be a weirdly insightful and powerful one.
---
---
7. Peanut Butter Dogs
Peanut Butter Dogs is exactly what it sounds like: photos of dogs enjoying a spoonful of peanut butter.
Some are excited and energetic; others are closing their eyes in a state of calm, zen-like bliss; others still are scrunching their faces like they're not sure about this sticky brown stuff.
Every photo tells a story, and some notable stories are included in short, fun bios that are printed alongside the pictures. You'll definitely lose some time leafing through this book and getting a chuckle.
---
---
8. Loyal: 38 Inspiring Tales of Bravery, Heroism, and the Devotion of Dogs
Dogs are some of the most loyal creatures on the planet, and Loyal explores this diehard devotion with photos and stories of the world's bestest boys.
From dogs that help their disabled owners to dogs who work in classrooms with at-risk youth, your heart will be touched by the unwavering love, support, and affection that canines show to the human race. We don't deserve dogs, truly.
---
---
9. Dogs
Hailed as a "photographic tribute" to man's best friend, Dogs is sure to become a talking piece in your living room.
It takes ordinary pictures of dogs and elevates them into artwork by focusing on fresh perspectives, unique angles, unusual colors, and intriguing close-ups.
Some of the dogs are adorable shelter mutts; others are purebred Greyhounds or show-ready Afghans. All of them have been captured in loving detail and collected into a one-of-a-kind coffee table book about dogs.
---
---
10. Underwater Dogs
Underwater Dogs is another coffee table book that catches dogs in a precise moment in time, but unlike others that are solely meant to be funny or awkward, this one can be quite insightful.
You see, a dog's personality can really shine through when it comes to the water, and some breeds are stronger, more agile, and more determined than others. You might be surprised by some of the photos that you see in Underwater Dogs.
For every hilarious image of a wide-eyed pup with flopping ears and jowls, there's a strong, sleek photo of a dog in their element.
---
---
11. For the Love of Dogs
For the Love of Dogs is a love letter to our four-legged friends in every stage of life.
From boisterous puppies to wise, indulgent seniors, it showcases a variety of breeds, and some of the photos will tug on your heartstrings even as others make you crack up or slap a palm to your forehead.
Are you ready to see a dog chew on a $300 pair of shoes? Would you "awww" at a puppy face-planting in the snow after a long play session? This is the book for you.
---
---
12. The Big Book of Dogs
Despite its name, The Big Book of Dogs is a small, compact book that will sit prettily on any coffee table.
Don't worry about the scope of its content, however; it's filled with enough dog photos to last you every day of the year.
Dozens of photographers contributed their work, and dozens of authors were quoted and excerpted from books, poems, and papers.
If you're looking for a broad-ranging album with a diverse mix of dogs, this is the one to buy.
---
---
13. Pit Bull Flower Power
Pit Bulls are horribly stereotyped, but Pit Bull Flower Power aims to soften the stigma.
Each pitty has been graced with a cute, colorful flower crown, and the photos are delivered with details about their lives. Some were abused or abandoned; others were rescued from shelters.
Each one has been given a new chance at life with loving, understanding owners, so you might get a little misty-eyed even as you coo over the cuteness of Pit Bulls in flower crowns.
---
---
14. Good Dog
Good Dog is a feel-good book that offers 150 photos of cute paws and wagging tails.
Aimed at demonstrating "the unconditional love that is at the heart of every dog," it's a sweet, sentimental hardcover that functions almost like a scrapbook of adorable canines who just want to make people happy. There's very little text; the pictures speak for themselves.
It'll be perfect as a decorative element in your home. As a bonus, it'll put a smile on your face for sure!
---
---
15. Dancers & Dogs
Ideal for those who love the stage, Dancers & Dogs is a beautiful showcase to art, poetry, motion and man's best friend.
Puppies try to pirouette with twirling ballerinas; old hounds sit patiently as dancers bow and twist around them. There are even jumping, rolling, standing, and dancing dogs who could give their owners a run for their money on stage!
This is a coffee table book that combines many different kinds of passion, so it'll be a wonderful purchase for people with a creative soul.
---
---
Wrapping up
There are many coffee table books about dogs, but these are some of the best.
Whether you're looking to decorate a room, give a great dog gift to her (or him), or just have a cool conversation starter in your living room, consider a coffee table book!
From Our Store