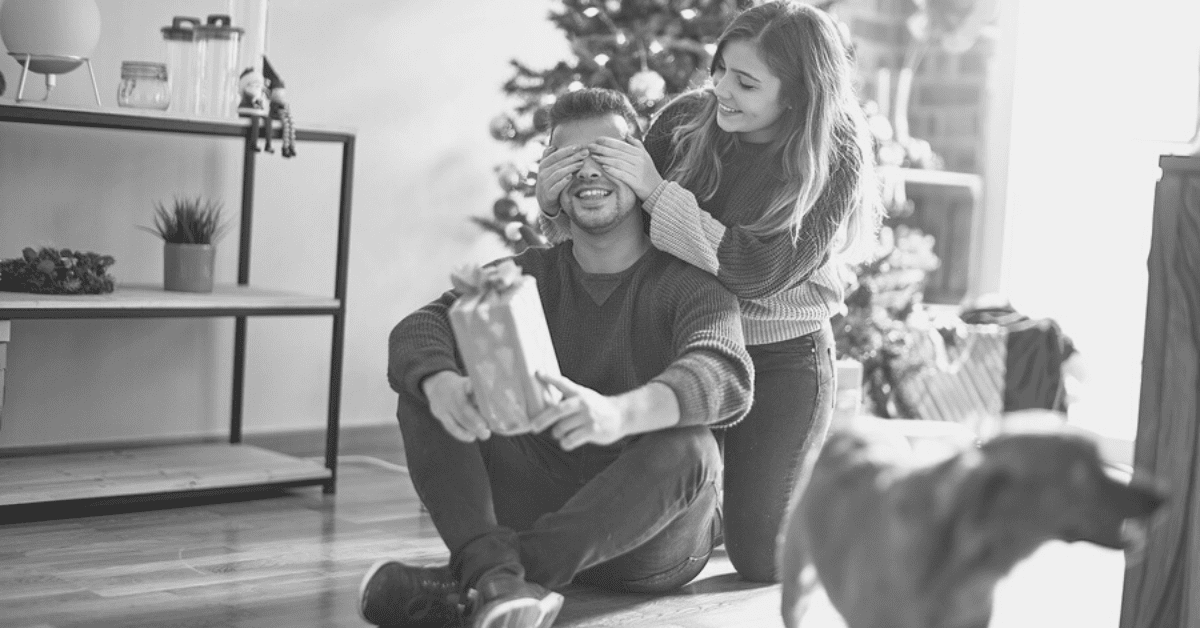 Looking for a gift for that special man in your life?
If he's just as devoted to his dog as he is other hobbies and responsibilities, buy him a gift that reflects that passion.
Here are 21 dog gifts for him to help you brainstorm!
1. Slippers
Let him shuffle around the house in a robe and slippers with a hot cup of coffee. Every hardworking guy deserves a little indulgence now and then, and with the help of soft, fur-lined dog slippers, he can enjoy a taste of the good life.
Check out these unique, and fully customised, slippers from Cuddle Clones: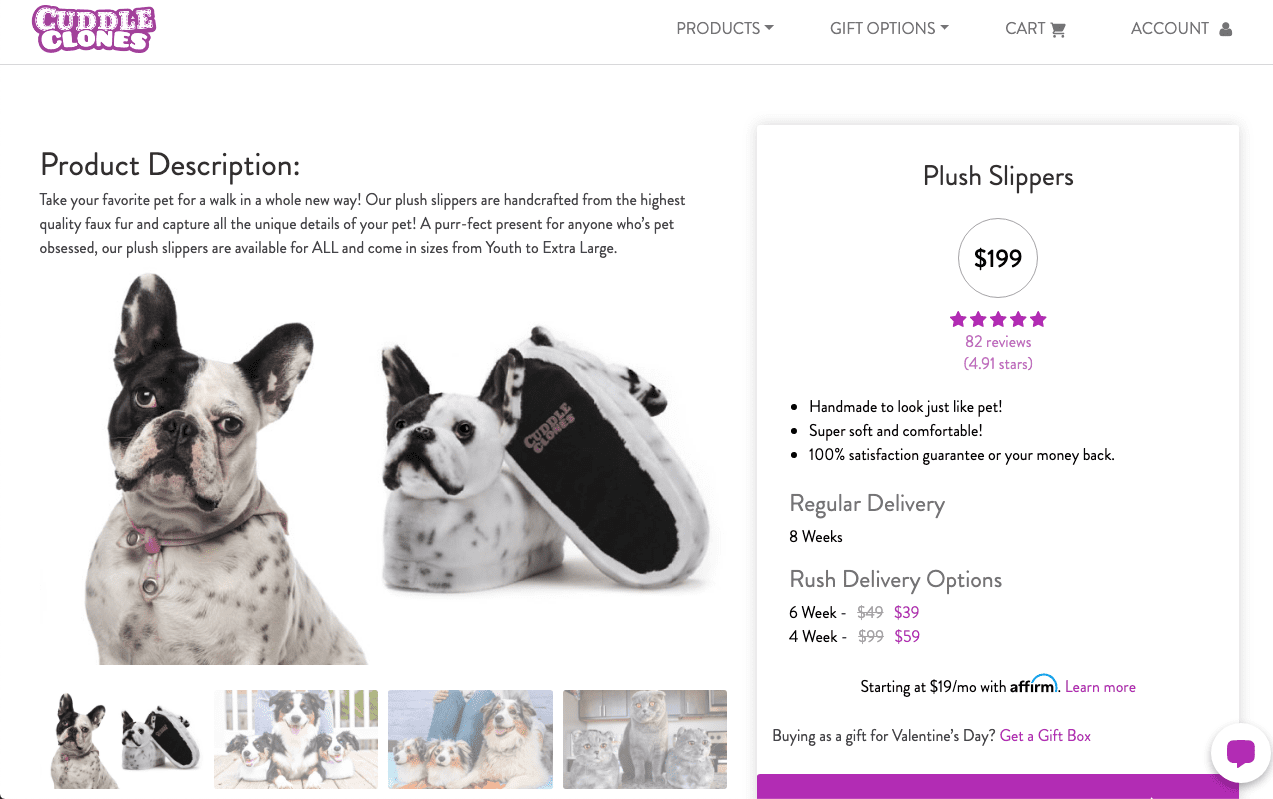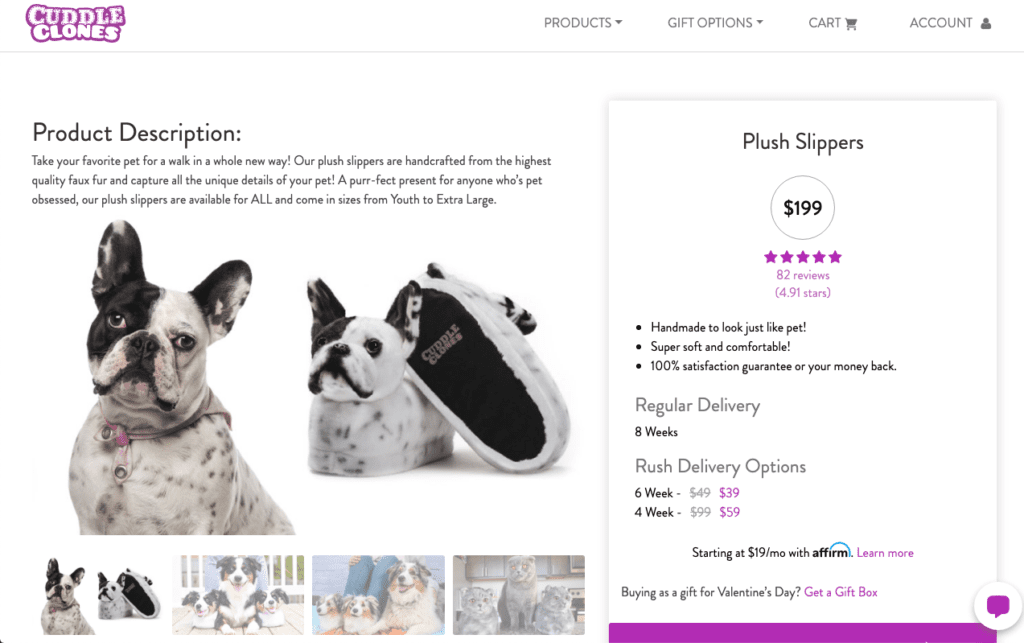 2. Bookends
Bookends are a really refined gift, especially when you opt for something heavy and ornate that will look amazing on a mantle. For example, a set of Chinese lion dogs can add a bit of eastern flair to his home decor, and if the legends are true, they'll protect him as guardians as well.
3. Prints
Professional dog prints are much better than the ones from your own printer. They're delivered on thick, high-quality card stock, and their colours really pop through the frame. You can get a print of his favorite dog breed or even a customized print of his dog from home. You can also find art prints in all kinds of styles.
4. Baseball Cap
There are so many dog-themed baseball caps that it's hard to know where to start. Would he laugh at a funny one with a sarcastic joke? Would he be proud to wear a patriotic one that combines dogs and the flag of your country? You'll need to consider his personal tastes with this gift.
Etsy has a great range of dog baseball caps just for him: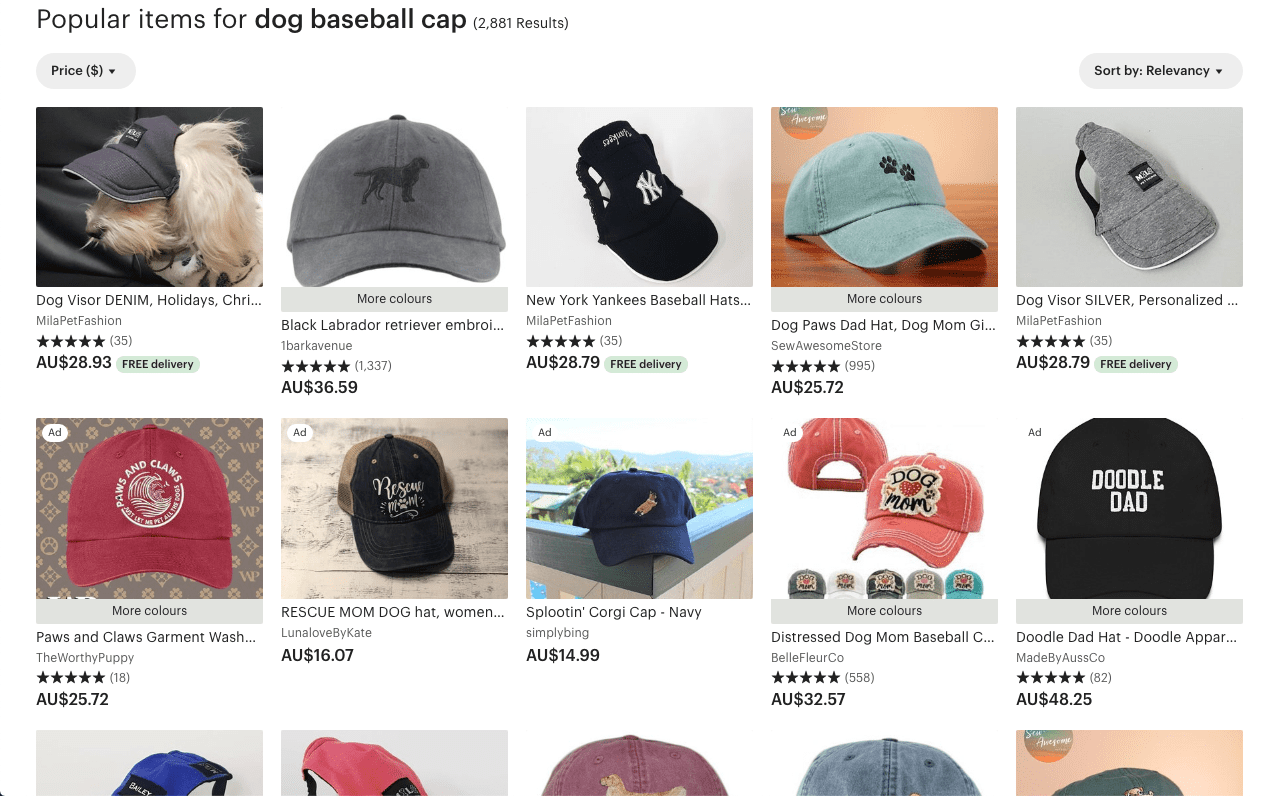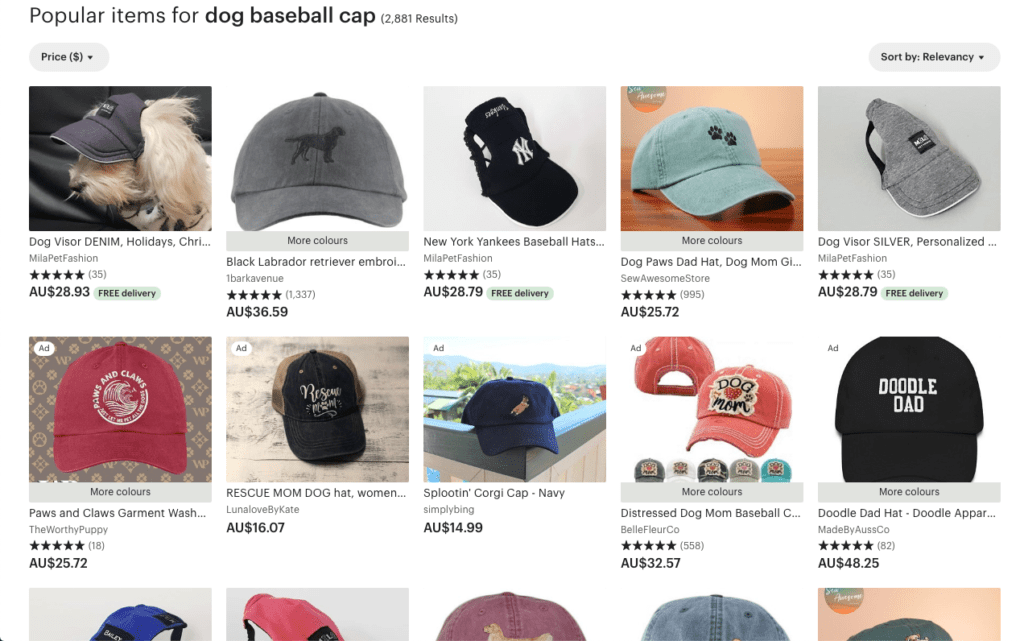 5. Wooden Aging Barrel
If he likes his liquor, he should love an authentic oak aging barrel. He can use it for whiskey, beer, wine, rum and even non-alcoholic things like honey and vinegar. If you customise it with paw prints or doggie names, it can serve as a unique dog lover's gift as well.
6. Ball Launcher
This is a gift that will delight him and his canine. An automated ball launcher can shoot tennis balls anywhere from 3 – 15 metres (10 – 50 feet) across the park, which will save the owner from muscle strain and absolutely thrill an active dog who loves to run. It's the kind of product that he wouldn't necessarily buy for himself but would be happy to receive as a present.
7. LED Lamp
Another great decorative gift for the home, LED lamps come in all shapes and sizes, and they can glow with an entire rainbow of eye-catching colours. The most striking ones are designed to look like particular dog breeds. You can't mistake the shining form of an Afghan hound!
8. Watch
Watches are one of the quintessential "guy gifts," but did you know that you can buy dog-themed ones? The simplest models will have paws or bones printed on the watch face, but you can also splurge on something customised with a picture of his pooch. For an extra special gift, have them engraved with names, dates and warm words from the heart.
This personalised chronograph wooden watch is a great example: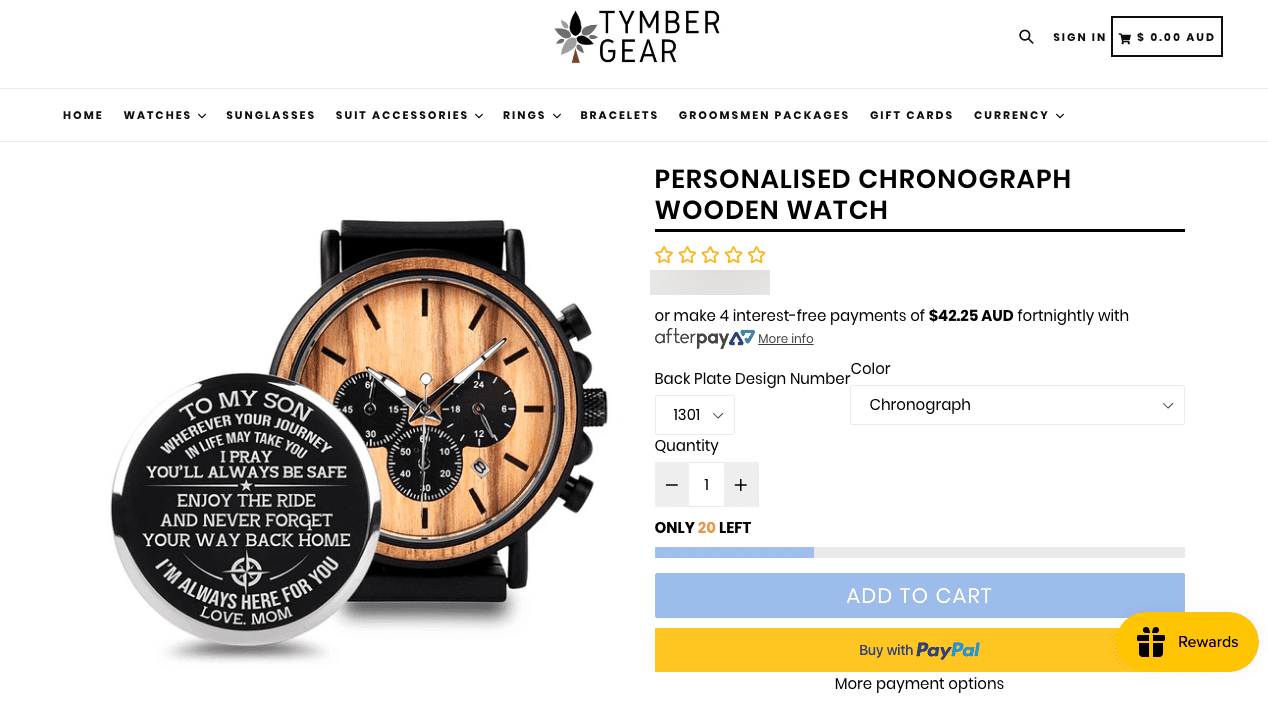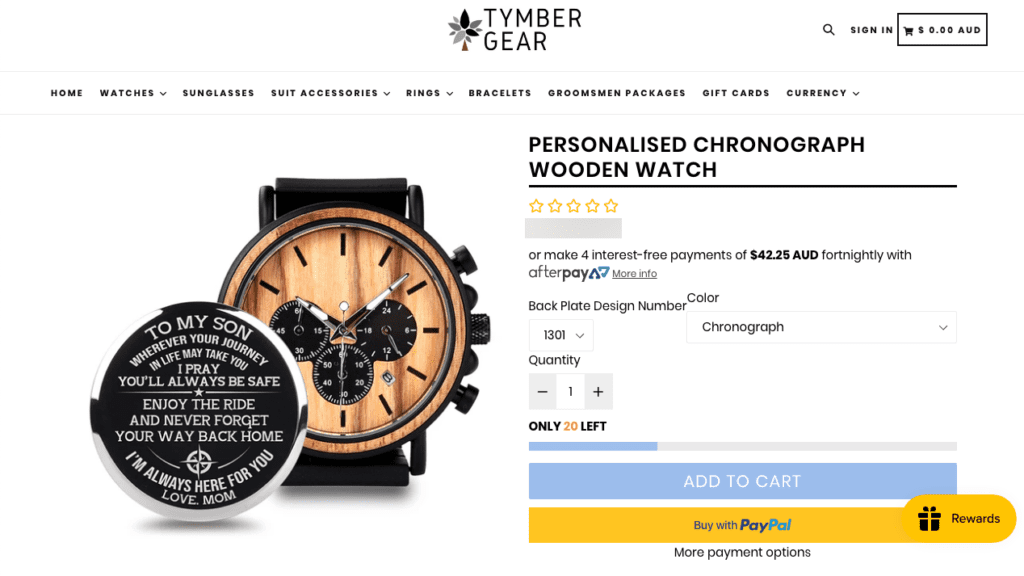 9. Clock
Dog clocks can be made with wood, metal, brass, copper, and bamboo. There are even trendy dog clocks carved from vinyl records. You'll have plenty of options when it comes to choosing one for your favorite fur dad.
10. Jewelry
Jewelry isn't just for women. A tasteful bracelet made with clay beads or puka shells can add a stylish edge to his outfit, and there are even brands like iHeartDogs that will donate a portion of their proceeds to veterans with emotional support dogs. It's a gift that will give back.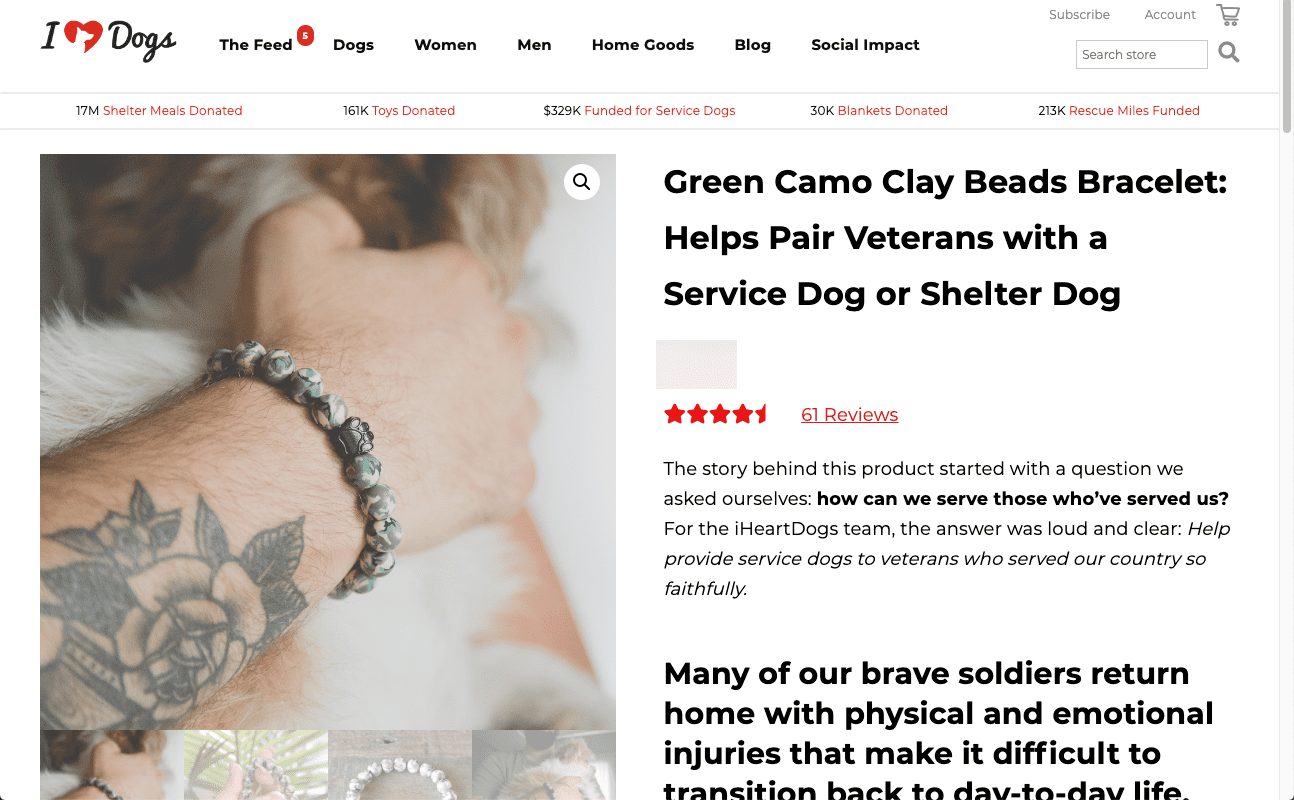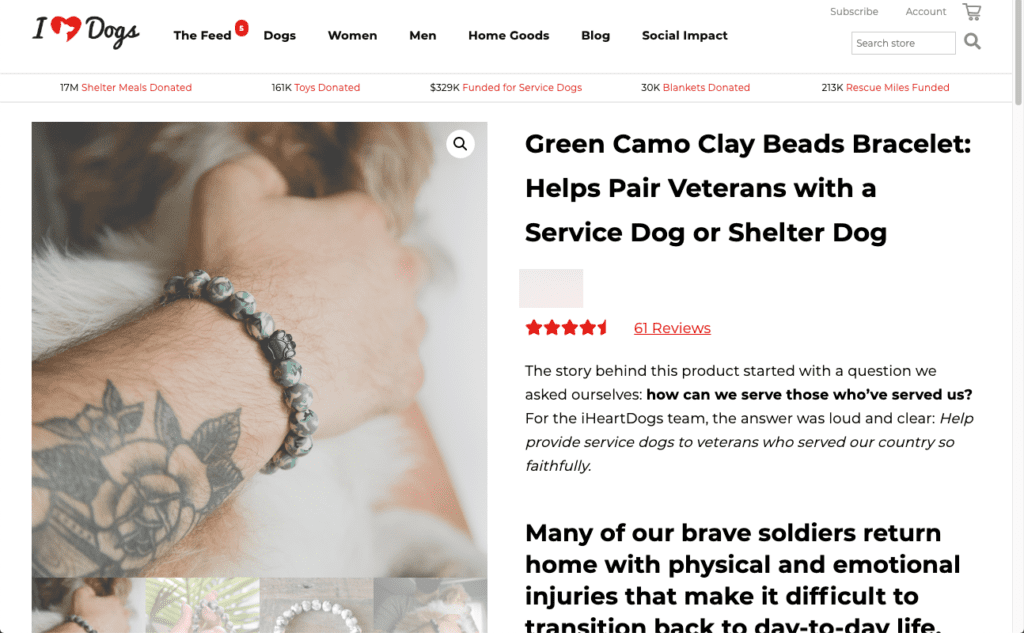 11. Throw Pillows
Throw pillows are usually genderless, so whether you're shopping for his or her dog gifts, you can find something that suits your gift recipient. The pillows can be made with everything from silk blends to faux-fur linings, and they can be printed with all kinds of doggie-inspired designs.
12. Blanket
When the weather outside is frightful, he'll need a blanket to keep warm. Why don't you make it a blanket to remember? You can personalise it with a picture of his dog, or you can order something fun and colourful with a patterned design. Microfiber blankets are especially tactile, but other materials can be nice, too.
13. Coasters
If he loves his mahogany coffee table, he might appreciate some coasters to protect the natural wood. You can also buy coasters for his desk, car, countertops, workbench and anything else that he takes pride in and doesn't want to see damaged.
These premium slate dog coasters are a special example: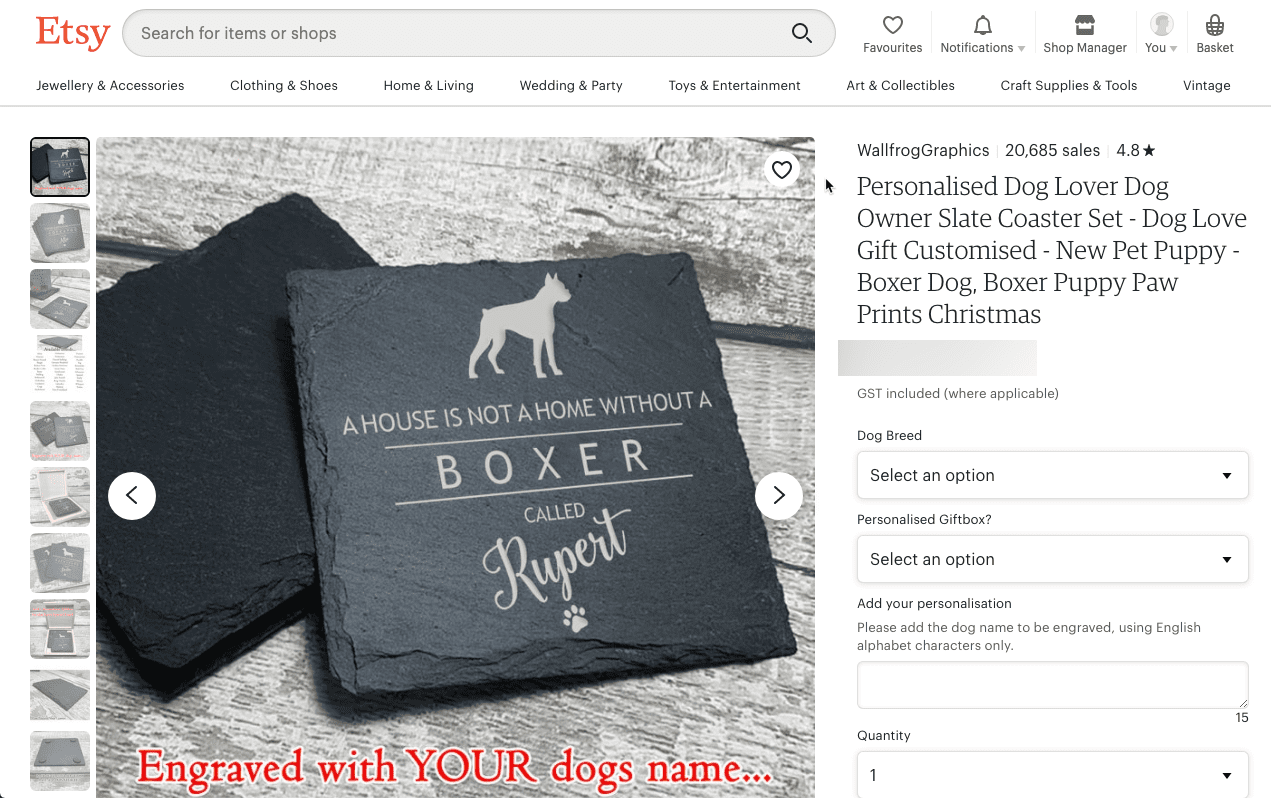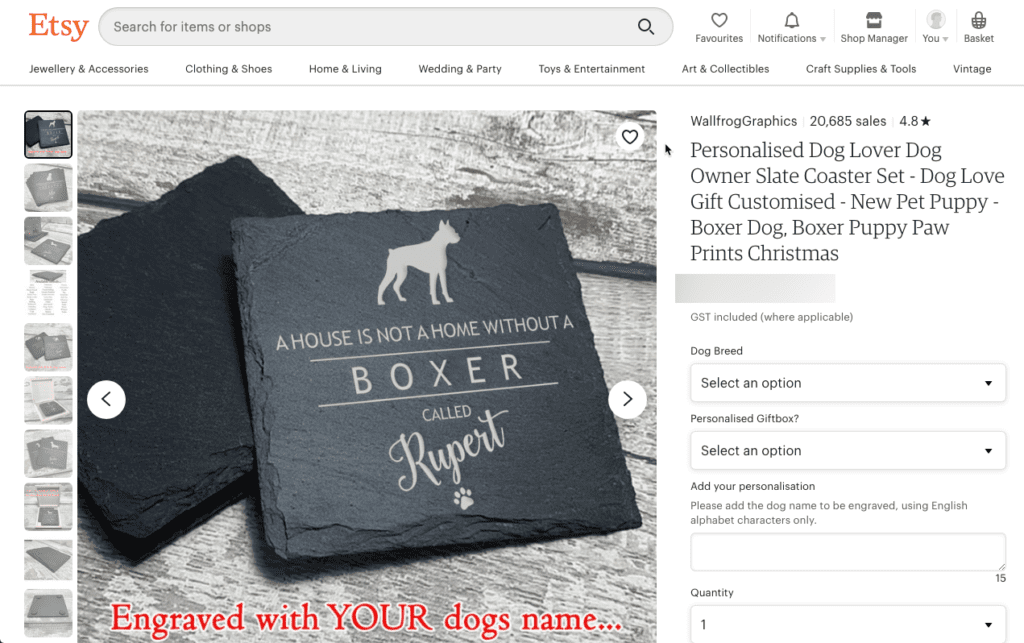 14. Coffee Table Books
Tell him to sweep those battered paperbacks off the table. A glossy, high-quality picture album is what he needs for a sophisticated home, and luckily, there are many different dog-themed coffee table books to combine his love of hounds and hardcovers.
15. Calendar
If you think calendars are boring, you aren't buying the right kind! Consider a calendar of "guilty" dogs that have been caught sneaking into the treat jar. Get a funny calendar filled with silly or slobbery dogs, or upgrade his interior design with a sleek matte calendar of his favourite breed.
16. Decals
If you're looking for a simple, low-key gift for an office party or holiday stocking, consider a decal. Depending on the type that you buy, they can be attached to everything from laptop bags to car bumpers, so he can showcase his love of dogs to the world.
17. Boxers
You wouldn't want to give these to your boss, but if you're shopping for a boyfriend, brother, dad, uncle or anyone else that you're close to, they should get a kick out of a pair of dog-themed boxers. There are many different designs available, so you'll have your pick of the litter.
Look at these custom dog boxers just for him!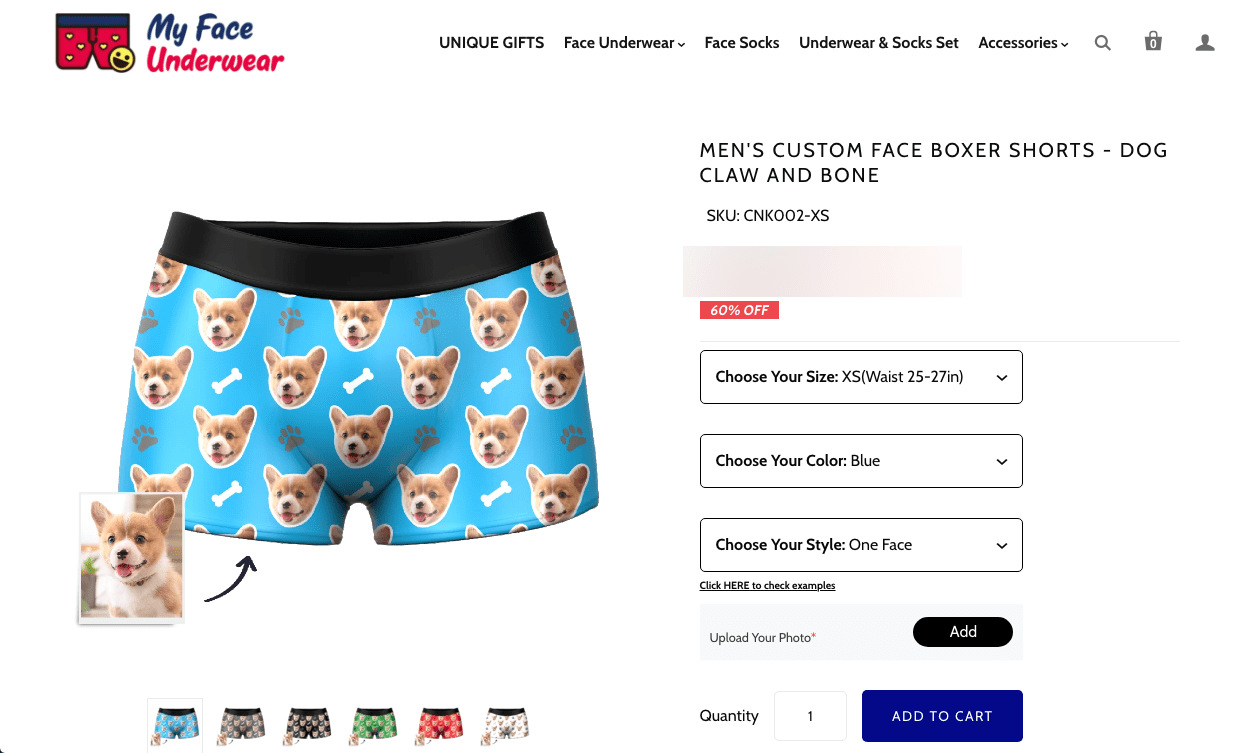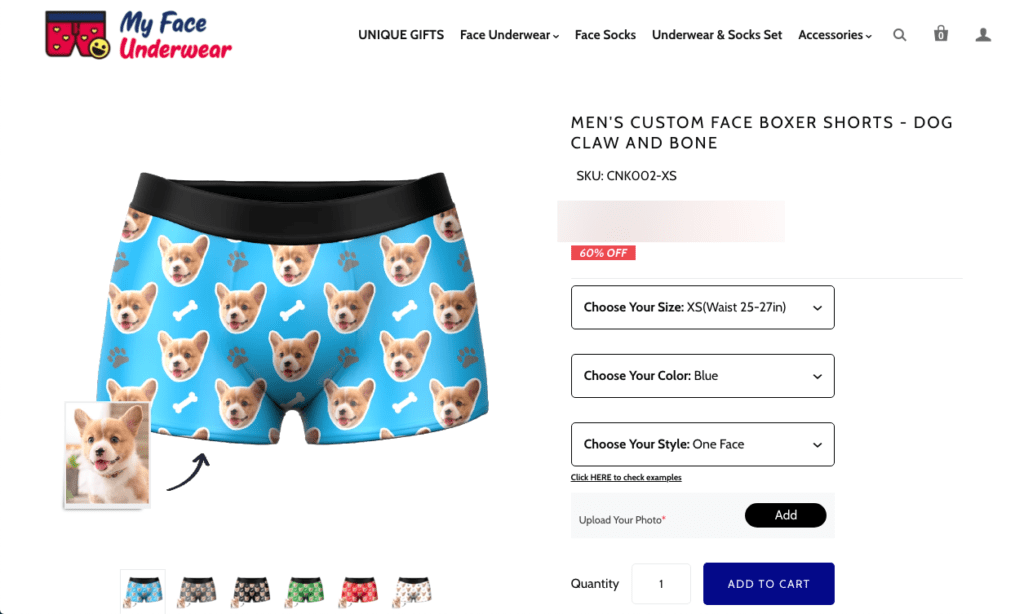 18. Coffee Mug
You can't go wrong with a funny coffee mug. The more basic ones will say "World's Greatest Dog Dad" while the more elaborate ones might be shaped like dogs or have customised names and jokes printed on the ceramic. There are even colour-changing coffee mugs with dog themes. They're perfect for java junkies or tea drinkers who are concerned about temperature.
19. Socks
If he loves memes, you can buy him outlandishly colourful galaxy socks with wide-eyed dog faces on them. If he's a well-dressed man, you can get him something with a subtle bone or paw print pattern when you squint. Dog socks are always a fun gift!
20. Insulated Beer Sleeve
Does he enjoy cracking open a cold one after a long day at work? He probably doesn't enjoy the way that his fingers start to freeze after a few minutes. With an insulated beer sleeve, however, he can sip his beer in peace, and he can admire its doggie design at the same time.
21. Luggage
Jet-setters are always looking for the newest, most efficient ways to save space and stay organised while they travel. With luggage that embraces a canine theme, you can offer him everything that he needs for a safe, comfortable voyage, and it'll have a fun design to boot.
Which Dog Gift For Him Will You Get?
Shopping for guys can be a bit trickier than shopping for girls, so if you need a little inspiration, this list shares a few potential dog gifts for him. The ladies aren't the only ones who love their labradors!
From Our Store