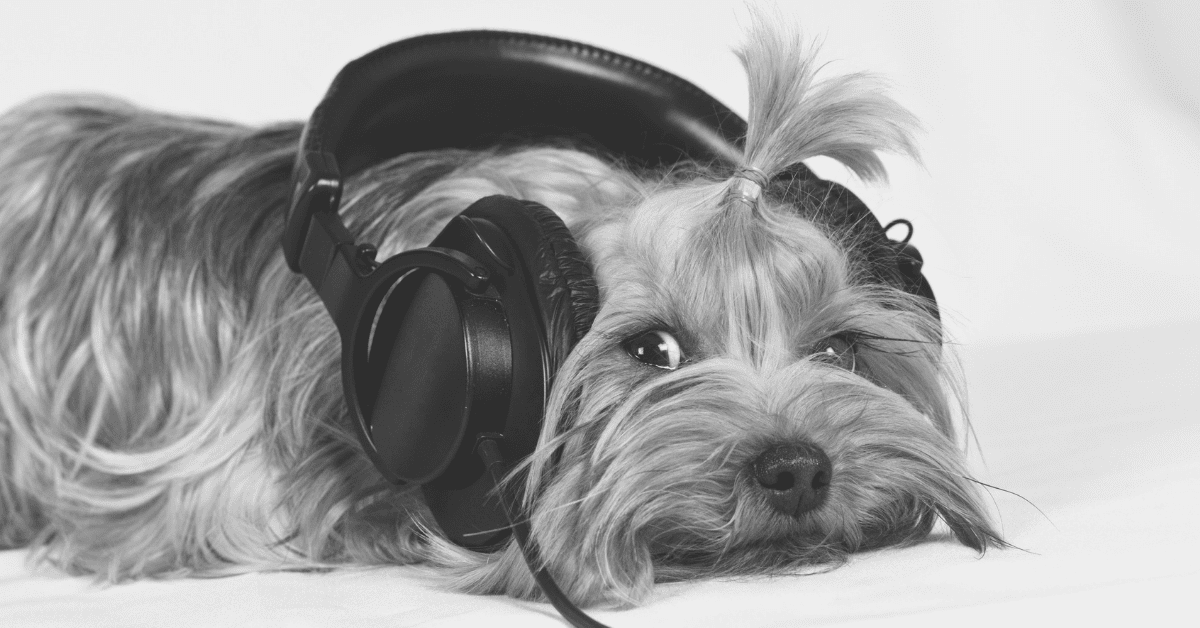 With how hectic everyday life can be, it's oftentimes hard to read a book or an article in your spare time.
Fortunately, we now have the option of listening on the go with podcasts.
Better yet, there are thousands of podcasts, focusing on thousands of different topics. There are even podcasts devoted specifically for dog owners and lovers.
In this article, we will look at 13 of the best dog podcasts that you can benefit from as an owner. Simply turn it on while you're getting a chore done, or on your way to work, and you'll be on track for you and your dog to live a better, happier life.
Here are the top picks for the 13 best dog podcasts.
1. iWoof Podcasts by Dr. Dunbar
Starting out our list is Dr. Dunbar's iWoof Podcasts. This podcast is great for the dog owner who simply has too many questions. It talks about anything from the adoption process to socialization, games or behavioral training.
2. Can I Pet Your Dog?
If you're just simply looking for a fun, quirky podcast about why we love dogs, then Can I Pet Your Dog? might be the right one. Dog owners Renee Colvert and Alexis Preston talk about the dogs they've met and the newest canine-related events.
3. In Dog We Trust
In Dog We Trust is a collection of stories that highlights the lives of animal owners, including dogs. The tone is very lighthearted and funny for a favorable listening experience.
4. It's a Doggy Dog World
Recalling their own personal experiences, the three owners behind It's a Doggy Dog World talk about dog matters such as but not limited to training, health problems, housetraining and living with an older dog.
5. Discover Your Dog
Do you ever wonder what your dog thinks of you? Discover Your Dog is a podcast for those who want to know how to improve their relationship with their dog through better communication. Dog trainer Bennie Copeland also looks at various training myths and tricks.
6. Wag Out Loud
Wag Out Loud focuses on common dog problems that owners need help with. This can range from dental problems to the daily exercise that your dog needs. Listening to a podcast that looks at the basic well being of our canine companions can be a useful resource.
7. DogCast Radio
Another top contender for the best dog owner podcast is DogCast Radio. Take a moment to think of any topic relating to dogs. Chances are, they probably have it ready for you to listen to in the car.
8. Canine Nation
As a dog owner, I'm sure you have worried about a possible problem with your pup before. If you want to find a podcast that pairs modern training methods and positive reinforcement, Canine Nation has a lot in store for you.
9. Creative Dog Training
If you're looking for a specific topic or training tip, then take a glance at the podcasts listed under Creative Dog Training. They look at particular problems such as jumping on furniture to large-scale concerns like aggression.
10. The Dog Trainer: Quick and Dirty Tricks
The beauty about podcasts is that they usually don't last longer than 10 minutes, at least that's the case with The Dog Trainer: Quick and Dirty Tips. These audio sessions are filled with lots of information and get to the point rather quickly.
11. No Bad Dogs Podcast
Another great training resource can be found with the No Bad Dogs Podcast. As the name suggests, they tackle any problem imaginable and respond with positive reinforcement. One noteworthy consideration is that there is a weekly Q&A segment where you can call in with your current quandaries.
12. Working Like Dogs
One of the most amazing aspects about dogs is that they come in a variety of shapes and sizes. Those who own working dogs know how important it is to provide them with the necessary stimulation. Working Like Dogs touches on the amazing service these dogs provide and how we can best return the favour.
13. The Raw Dog Food Truth
Dog owners know that nutrition is important, though oftentimes it is difficult to know what to feed your pup. The Raw Dog Food Truth highlights the advances of feeding your canine raw dog food, especially for those who have skin allergies. If you're unsure of whether or not to switch your pup over to this type of food, listen to a few podcasts.
Wrapping up
In your spare time, you may enjoy listening to a podcast, especially if it betters the relationship between you and your dog.
These 13 dog podcasts are filled with useful information such as training, nutrition and overall good times with your best friend.
Next time you're doing a chore, or in transit, choose from any of these audio recordings for a pawsitive experience. (Cheesy finish, I know!)